Aims and Scope
Hao Trong Nguyen, Phuong Thi Doan Vo, Nhi Thi Uyen Pham, Thang Anh Bui, Thao Phuong Nghiem
---
Introduction:
Since the early 20th century, findings have demonstrated that psoriasis is frequently associated with atherosclerosis and cardiovascular diseases. The Carotid Intima-Media Thickness (CIMT) is a surrogate marker of atherosclerotic vascular disease.
Objective:
The aim of this study was to investigate the CIMT in patients with psoriasis and investigate its correlation with the clinical features.
Methods:
The present case-control study involved 70 patients with psoriasis who visited Ho Chi Minh City Hospital of Dermato-Venereology from September 2018 to April 2019 and 35 healthy subjects. Serum triglyceride, total cholesterol, high-density lipoprotein cholesterol, and low-density lipoprotein cholesterol levels were measured in both groups. Linear Doppler scanning was performed to evaluate the CIMT of the common, internal, and external carotid arteries and the presence of atherosclerotic plaques.
Results:
The mean CIMT value in psoriasis patients was significantly higher than that of controls [0.59 mm (0.53 - 0.71) vs. 0.54 mm (0.52 - 0.62), respectively, p = 0.036]. Multiple linear regression analysis revealed a significant correlation between the CIMT and age (p = 0.043) and CIMT and the Psoriasis Area and Severity Index (p < 0.0001). Moreover, the mean number of atherosclerotic plaques in psoriasis patients was significantly higher than that in controls [0.27 ± 0.68 vs. 0.03 ± 0.17, respectively, p = 0.035].
Conclusion:
Elderly patients with severe psoriasis should be evaluated carefully regarding CIMT and atherosclerotic plaques, as these signs are representative of increased cardiovascular risk.
---
July 07, 2021
Nevine A. Dorgham, Dina A. Dorgham
---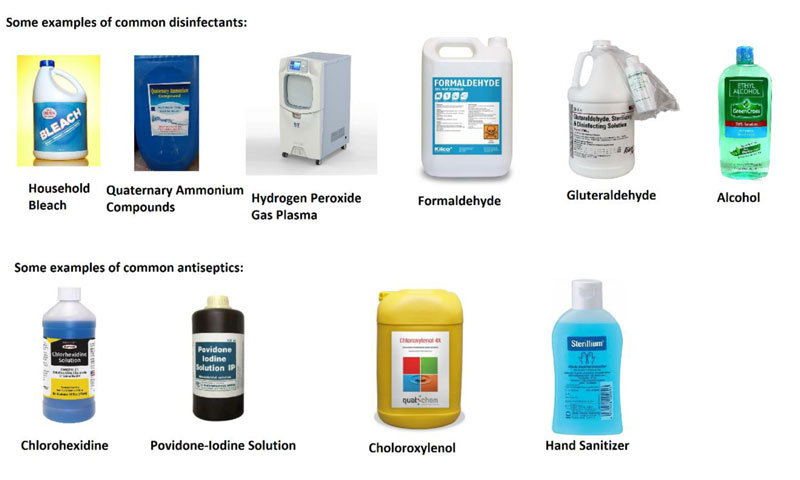 Coronavirus disease 2019 (COVID-19) is currently receiving the whole world's attention. It appeared first in Wuhan city of China and rapidly spread to the world, causing many mortalities and morbidities; the disease is mainly transmitted via respiratory droplets and has a long infectivity period of about 14 days.
Science shows that the virus is also transmitted via the skin if the virus by any means finds its way and land on the skin surface. Infection occurs when touching the face, eyes, or nose with the hand after the virus has landed upon it. This is the main reason for the widespread usage of skin antiseptics and disinfectants. We included the most commonly used skin antiseptics, sterilizing methods, and disinfectants, such as household bleach, hydrogen peroxide gas plasma, Formaldehyde, Glutaraldehyde, Alcohol, Chlorohexidine, Povidone-iodine, Chloroxylenol, and alcohol-based hand sanitizer (e.g. Sterlelium). We will discuss their role in preventing acquired infection of COVID-19, as well as discussing the efficacy, costs, and side effects of different sterilizers, including general health hazards, as well as skin affection as irritant contact dermatitis, which is the commonest side effect. After conducting this work, we summarized the results & started sending them to our patients & medical personnel, and we observed 60% decrease in the cases of disinfectants induced allergic contact dermatitis /month compared to the previous two months.
---
February 26, 2021